Getting a phone pod for your office can be a daunting task. There are dozens of manufacturers selling booths in the UK, all offering a similar product. Here is a quick guide to help you with your purchase decision – check these 5 things:
1. Booth features: Some office phone pods are simple free-standing structures made up of a cabin with a door. Nothing more. These are ideal for short phone calls and tight budgets. In this category, MEAVO offers its Shoreditch base model in this category. If your colleagues intend to make longer calls (> 30mins) then you'll want a phone booth which has built-in ventilation, lighting and a socket, such as MEAVO's fully equipped Soho model (which also comes with USB-A / USB-C charge ports and a wireless charge pad for your phone). While more expensive, they provide a more pleasant experience during longer conference calls or conversations over the phone.
2. Customization: Do you want your office pods to be in a specific colour so it matches your office decor or your branding? Some booth manufacturers only offer a single colour. Others less than a dozen. At MEAVO, you can get our booths in any colour you wish. For some, of course, getting a phone booth in standard white is all they need.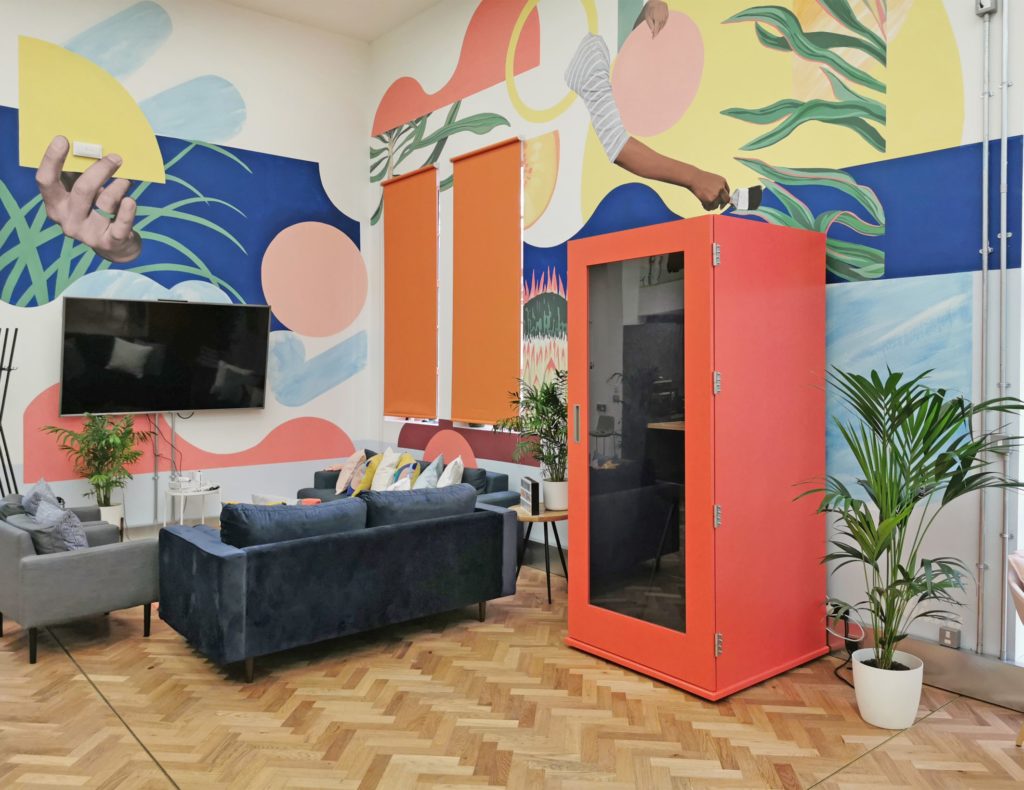 3. Lead-times: These can vary widely. The industry average seems to be around 6 weeks. Lead-times can be shorter if manufacturers have booths in stock (you may be limited to a few colours, however). Whatever the lead-time, make sure it meets any deadlines and set your expectations accordingly.
4. Sales channels: Most office phone booth manufacturers won't sell directly to you if you inquire. That's why they also don't show a price on their website. Instead, they will direct you to one of their resellers. There are advantages and disadvantages to this. The advantage is that the reseller could become a one-stop-shop for all your office furniture needs. They know the market and will source everything for you, saving you a lot of time. With regards to phone booths specifically – they often resell several different pod brands so are in a position to give you impartial advice. The disadvantage is that this service comes at a cost. Some pod manufacturers (such as MEAVO) also sell direct. Occasionally, you might get a better price this way.
5. Installation: When getting a quote, make sure it includes any costs for delivery & installation. Note that most quotes are exclusive of VAT (unless stated otherwise). Also, if you ever move offices, ensure the booth can be disassembled at the old office and re-assembled again in the new location. If you foresee a move in the near future ask whether the phone booth manufacturer provides such relocation services and what the cost would be or if you could also do the disassembly and re-assembly yourself.
Whatever your needs are, you will certainly find the perfect phone pod for your office. It might entail a bit of research, of course.
If you have questions or you would like to learn more about MEAVO office phone booths we'd be delighted if you get in touch.