We were pleased to meet Ritchie, the Office Manager of TDC, a global design PR agency, to talk about the improvement to their work environment in the post-covid world after they installed a MEAVO Camden meeting pod in their open plan office.
"Since we work in an open space and the company is growing, we needed a space where we can talk in private " – says Ritchie.
Indeed, the TDC PR team confirmed that the meeting pod is used daily mostly for video conferencing and confidential team meetings.
"Covid has definitely changed the way we work since we are not 100% working from the office anymore. We got used to a certain privacy at home that the meeting pod helped us recreate at the office. We now work from home only two days a week".
Quick Lunch Break At The Office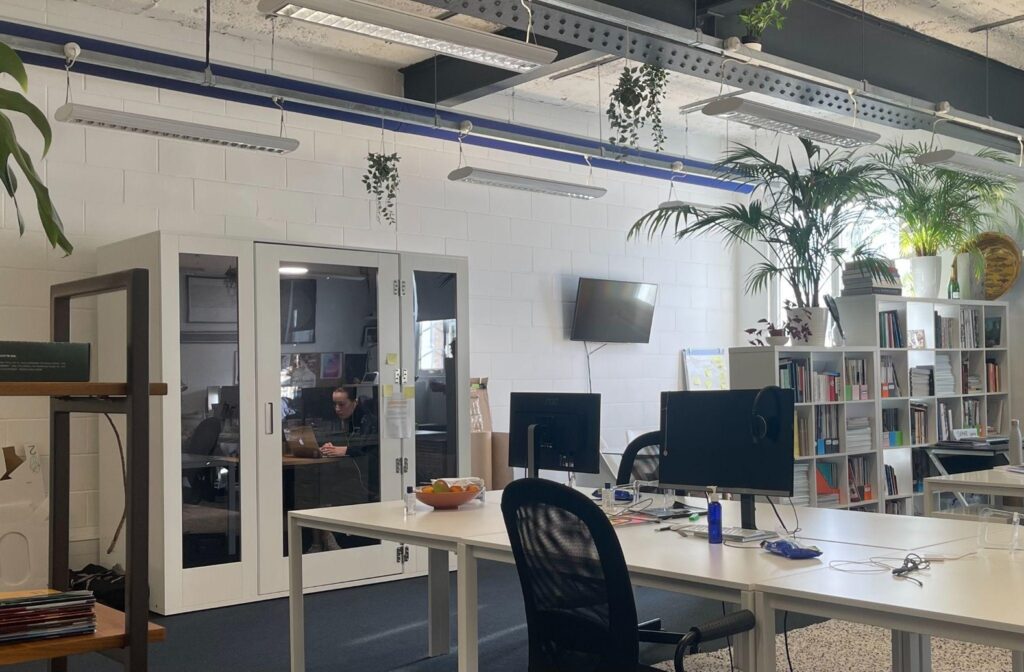 The meeting pod is mostly used for video conferencing and private confidential team meetings even though it's already been used for a quick lunch break at the office while watching a TV show without bothering the whole office.
Privacy In The New Era
When we asked about whether the sanitary situation following Covid-19 influenced their purchase or not, TDC PR declared that they are mostly using the meeting pod for privacy reasons even though it is true that it could be a good sanitary solution in the post-covid era. Indeed, the ventilation fans inside our pods extract 416 m3 / hour. This means the air in the cabin is refreshed every minute which helps prevent the transmission of viruses.