Studio Shoreditch is a modern shared office space in the heart of Shoreditch (a convenient two minute walk from Old Street tube station). Fitting with its name, it's now the proud owner of one of our Shoreditch office phone booths.
We asked Joel, owner of Studio Shoreditch, why they wanted to get an office phone booth in the first place. "People were constantly taking calls in our staircase because they had nowhere else to go."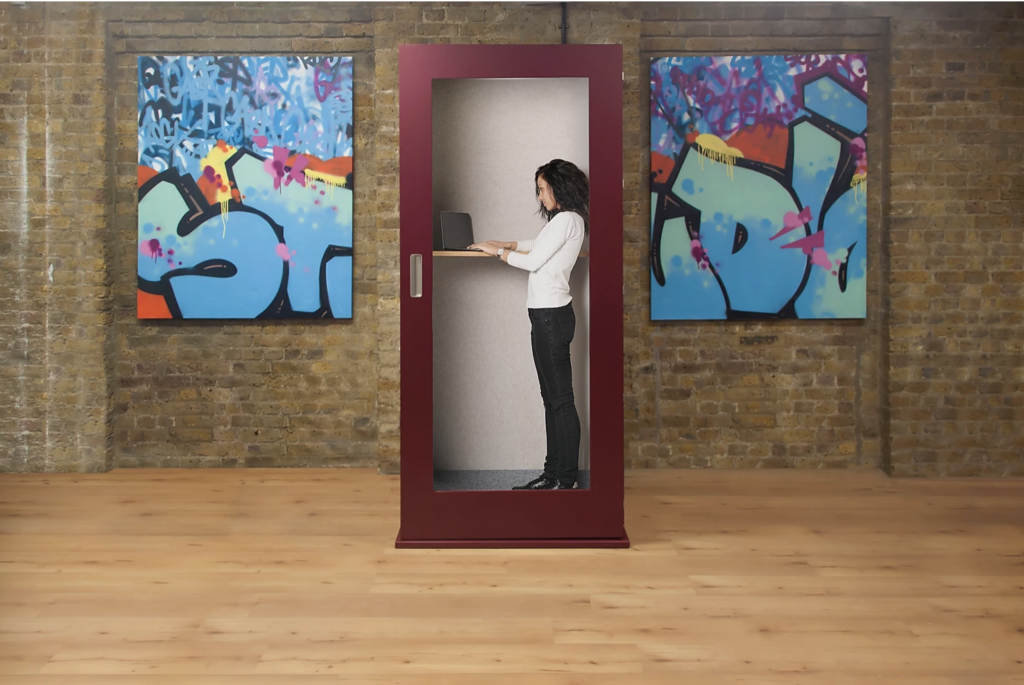 Studio Shoreditch underwent recent refurbishments to create a large meeting room, but this didn't solve the problem. "We removed a few desks to create a meeting room which fits eight people. The problem was that people would go in there and occupy the whole room just to speak on the phone. Our meeting room is meant for face-to-face meetings, not for one person getting on a conference call."
To solve this problem, Joel realised that the office needed a single person office phone booth. They don't take up much space while offering privacy and a soundproof environment at the same time. After doing extensive research, Joel opted for the MEAVO Shoreditch office phone booth. "The value is amazing, especially compared to other quotes I received. Also, the booth's sound insulation is even better compared to that of our meeting room. It's not surprising that the booth is in constant use now."
Having the same issue as Joel did? Get an office phone booth today!